In April of this year, acoustic guitar master Andy McKee will celebrate the release of his new EP Mythmaker. The four-song EP is McKee's first release since 2010's acclaimed album Joyland, and will feature McKee playing electric guitar and piano for the first time on record, on top of his unique style of signature acoustic playing.
Mythmaker is also the name of the newly created record label, which McKee will use to release new music much more frequently than he has in the past, as well as music from artists he loves. As always, McKee is continuing to tour internationally in the upcoming year, and has plans to release his first live Blu-ray/DVD later in 2014.
We recently sat down with Andy McKee to talk about his latest album Mythmaker, his multi-instrumental inspirations, and the gear he used to record his latest album.
******
AGP: Following up the successful record Joyland, what inspired you to release an EP this time around with Mythmaker?
Andy McKee: After hitting the road hard for the last few years, I came to the realization that I have a very hard time composing new music while touring. In an effort to get new music out more frequently, I am planning on releasing smaller packages of music. We'll see how it goes.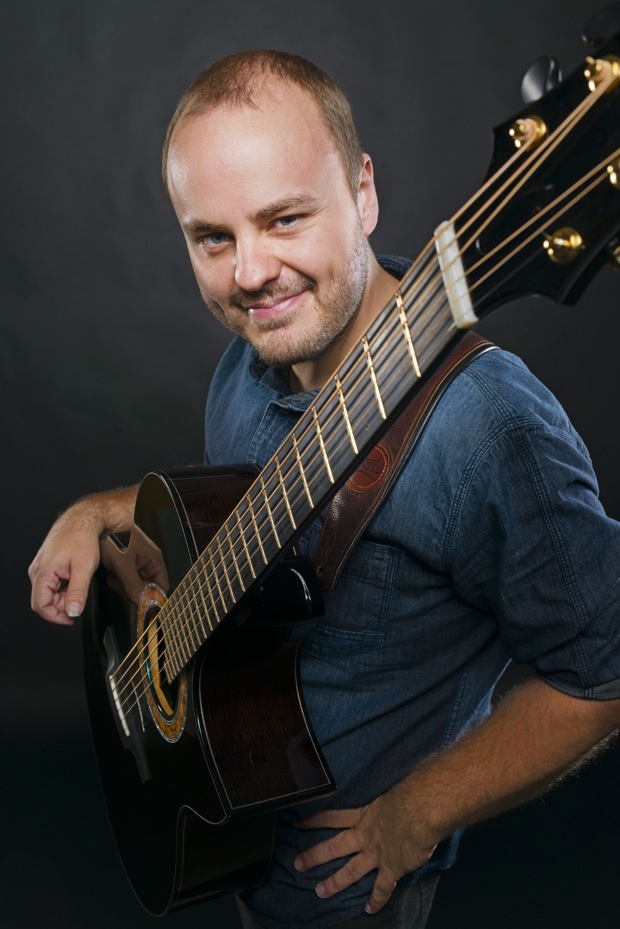 AGP: Some of your fans might be surprised to hear you play electric guitar on this record. Why did you choose to explore that side or your sound on this EP?
Andy McKee: The truth is, I don't always just hear acoustic guitar in my head when thinking about new music. I wanted to let all of my ideas out on this EP as far as instrumentation goes.
AGP: Do you plan on playing more electric guitar in the future, on both recordings and perhaps live during shows?
Andy McKee: Perhaps. Until I can logistically bring along other musicians, I might have to play along with a backing track for a song or two during live gigs. It's not really ideal, but I don't want to leave those songs out of my shows either.
AGP: You also played piano on this album. Tell us about that decision and your relationship to the instrument.
Andy McKee: We always had a piano in the house when I was little so it was actually the first instrument that I played around on. I am seriously not a pianist in any proper sense, I've just learned a few tunes over the years and that's about it.
I've always loved the sound of the piano though and I just had this song sort of happen last summer while I was sitting on the bench. It's called "June," and is dedicated to my mother and maternal grandmother.
AGP: In the past you have toured with Eric Johnson, who also plays piano on his live shows, do you have plans to incorporate more piano into your performances as well?
Andy McKee: I'm not sure yet, if I write a few more tunes for piano it might make more sense. But no plans for live piano at the moment.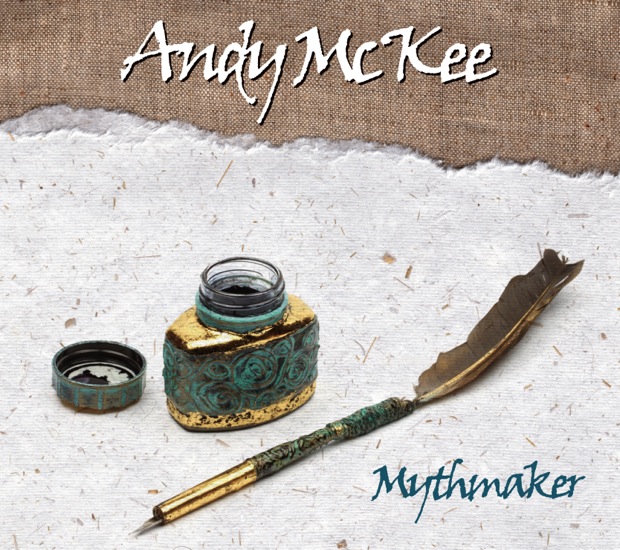 AGP: Mythmaker is also being released on your own record label. What inspired you to launch your own label and what are your plans for future releases by yourself and other artists?
Andy McKee: Well, I've worked with a couple of labels now and honestly, I just wanted to try giving it a shot on my own. I was having a hard time justifying being on a label that might be distracted with other things or is perhaps not that invested in my music or what I am trying to do.
Originally I thought up this new label Mythmaker as a way to release my music. But as I have talked to more and more of my fellow musicians, they seemed interested in releasing new music on a label that I might create.
So now we plan on having a boutique label that is dedicated to the creative spirit, musically speaking, that will focus on unique and original artists. And not just guitar players mind you, other instruments as well.
AGP: You'll be releasing your first live Blu-ray/DVD later this year. Can you tell us about the decision to do that and what we can expect?
Andy McKee: I'm planning on shooting the DVD later this year. I've been meaning to get a live DVD together for a while. The old YouTube videos don't really capture the spirit of a live gig so I am really looking forward to getting this thing out there.
It'll have a good mix of my tunes with some baritone and harp guitar thrown in I'm sure.
AGP: As someone who has spoken out about downloading in the past, have your opinions changed on that subject in recent months, or are you still speaking out against torrents and online downloads of music?
Andy McKee: Oh I guess I don't speak out so much. You know, that post I made on Pirate Bay was years ago, shortly after things were taking off on YouTube. I don't know if people realize that I was a guitar teacher making around $10,000 a year. At the time, seeing 8,676 people had illegally downloaded my album was very upsetting and it still is.
I was selling that album for $15 dollars, which comes to $130,140. I mean I could pay off my mortgage with that. I'm still not a millionaire or anything. Every CD sale helps my family, and all I can do is remind people of that.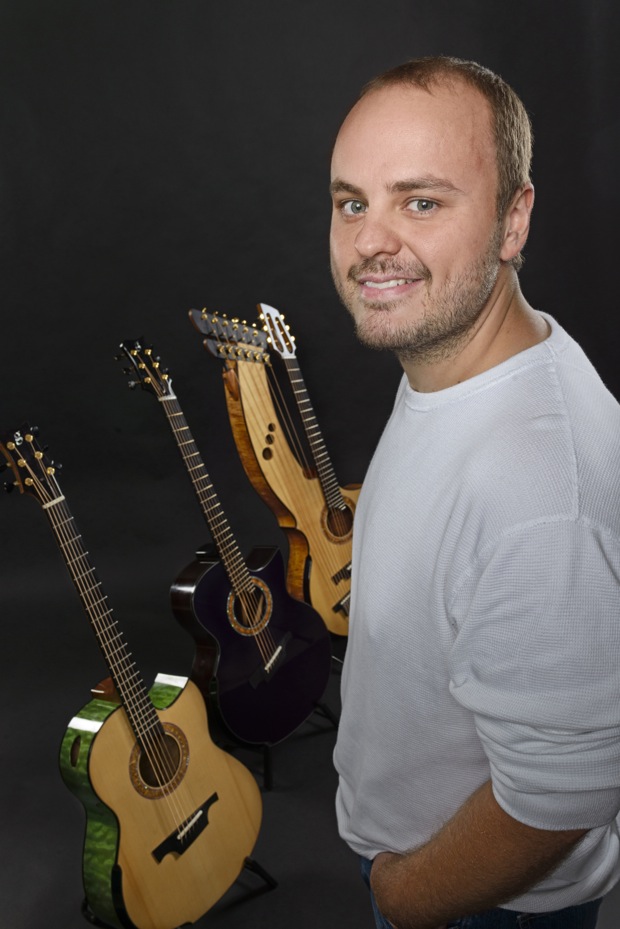 AGP: After you release Mythmaker, what are your plans for touring in 2014?
Andy McKee: So far I've hit the west coast in the USA, and then I went to Germany, Austria, and Switzerland with a quick gig in Moscow. That was my first gig in Russia and it was quite an experience. Up next I've got India, the UK, France, Greece, Israel, Brazil, Argentina, and then Canada.
That gets me through about mid-June. We are booking more for the rest of the year so it's gonna be pretty busy. We're gonna keep it a little more mild than previous years though, maybe two-week long jaunts. I plan on being around for my children.
AGP: What guitars and gear did you use on this album for your acoustic work?
Andy McKee: On the guitar side, I used my G4.2 and G4B.2 Greenfield guitars. I am very happy to be working with Michael. The guy is a genius, he just placed 1st in Acoustic Magazine UK's top 20 guitar makers in the world article.
For the gear, I used a Mojave Audio MA-200 mic, Lauten Audio ST-221 mic, Apogee Duet preamp, Logic Pro software, Ernie Ball strings and Shubb capos. I guess that's about it! And my fingers.