Originally appearing on his 1990 album Ah Via Musicom, Cliffs of Dover has become the song most associated with guitar legend Eric Johnson. Known for his impeccable tone, killer chops and strong sense of melody, "Cliffs of Dover" features all of these and more in what many would consider to be the guitarist's magnum opus.
While you might think that tackling such an epic and well-known song might not the best idea for another guitarist, acoustic guitarist Rhett Butler has recently proved that in the right hands a cover version can live up to the hype of the original, while bringing a new take on a classic track at the same time.
An experienced and well-educated guitarist, having studied at the prestigious University of North Texas music program, Rhett is mostly known for being able to play two-guitars at once.
While this may sound a bit gimmicky, Rhett's musicianship is always able to shine through, and you can see this high level performance ability in his fresh take on Eric Johnson's classic tune "Cliffs of Dover."
Often times acoustic covers will be watered-down versions of the originals, but not in this case, as you can feel the energy and intensity ringing through on Rhett's flattop guitar as he interprets this well-known guitar track.
To get the TAB for this arrangement, and check out more of his teaching and playing, visit the Rhett Butler Homepage.
Cliffs of Dover Original
Cliffs of Dover Acoustic Cover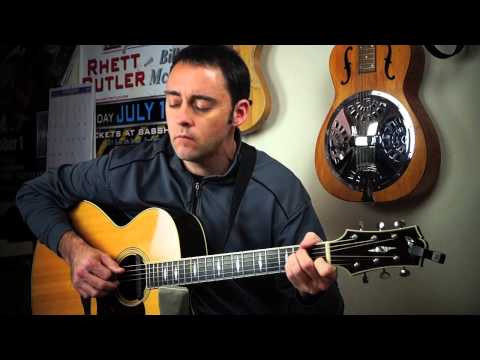 What do you think of this Cliffs of Dover Acoustic Cover? Share your thoughts in the comments section below.